CRO's Staff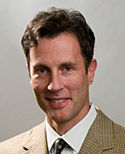 Douglas P. Beall, M.D.

db@clinrad.org

Dr. Beall attended medical school at Georgetown University and completed his residency at the Johns Hopkins Hospital . Following completion of his residency he was Chief of Interventional Services at Sheppard Air Force Base in Wichita Falls , Texas . He then completed a fellowship in Musculoskeletal Radiology at the Mayo Clinic in Rochester, Minnesota where he was trained in joint and spine injection techniques before returning to the U.S. Air Force where he was Division Chief of the Musculoskeletal Section.
Following his military tenure, Dr. Beall transitioned to the University of Oklahoma where he served as Division Chief of Musculoskeletal Imaging and Director of Fellowship Programs. In addition to his expertise in Musculoskeletal Imaging and Interventional Spine Care, Dr. Beall is a Diplomate of the American Academy of Pain Management.
Currently Dr. Beall is Chief of Radiology Services at Clinical Radiology and he is Director of Fellowship Programs in Musculoskeletal Radiology and Interventional Spine for Clinical Radiology of Oklahoma and is actively involved in teaching and research. Dr. Beall has published more than 180 articles in peer reviewed journals, has authored 3 textbooks and 11 textbook chapters and has given more than 200 invited lectures and scientific presentations.